Go public with your projects
With AskAnna you can now share your project publicly. Set your workspace visibility to allow for public sharing and update your project visibility.
If you share the URL of a public project, people without an AskAnna account can view it. This makes it possible to go for maximum transparency by sharing everything tracked in your project.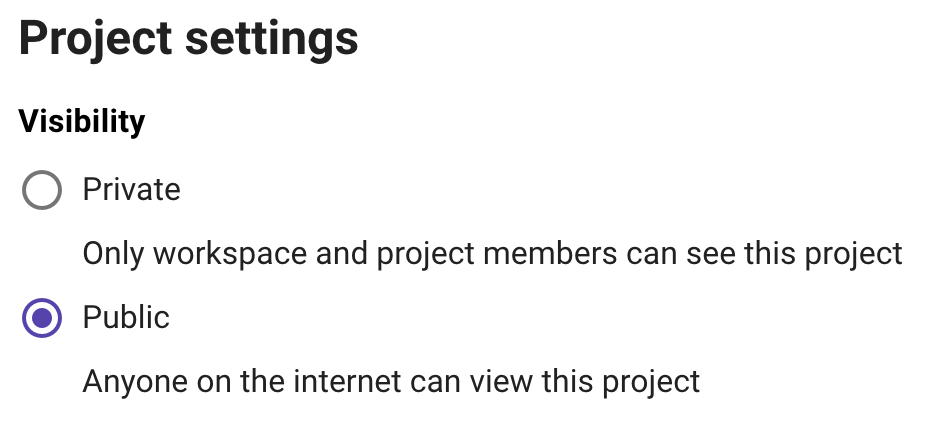 Workspace viewer
Want to keep your project private and only ask certain people to review the work done? You do this by inviting them as a viewer. A workspace viewer can view everything but cannot perform actions. For example, they cannot start a run or push a new code version.

AskAnna user profile
When you are part of multiple workspaces, setting a user profile for every project can be annoying. With this release of AskAnna you can choose to have a specific profile for a workspace, or to use your default AskAnna profile.